Audio (307)


Datatype (46)


Demo (166)


Development (463)


Document (18)


Driver (77)


Emulation (125)


Game (722)


Graphics (384)


Library (58)


Network (160)


Office (43)


Utility (623)


Video (47)

Total files: 3239

Full index file. Download
Recent index file. Download





&nbspAmigans.net
&nbspOpenAmiga
&nbspAminet
&nbspUtilityBase
&nbspIntuitionBase
&nbspAmigaBounty




Support the site






Welcome to OS4Depot!

This is a File Depot portal dedicated to hosting Amiga OS4 software and related resources.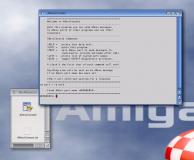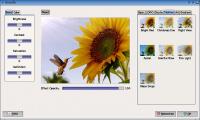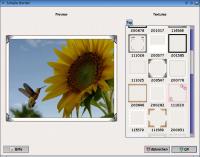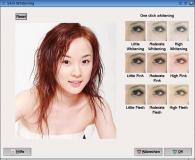 Go to the Recent page for a complete list of recent files.



Go to the Recent comments page for a list of recent comments.


13 Dec 2012, Since many people seem to have missed the replace file functionality the submit function has been remade to funnel uploaders to the correct method to replace an already existing file.

26 Aug 2011, Uploading has been disabled while we are performing some server maintenance. Services will be restored as soon as possible.

22 May 2009, Amistart has been removed from the site due to complaints about copyrights and permissions. If required permissions are granted by all involved copyright holders then it may be uploaded again.

17 Oct 2008, An increasing number of users are forgetting the passphrase they have set on their uploaded files. This just leads to more work for our admins and that replacing files end up staying in the upload queue for long periods of time. A lot of users also specify email addresses that no reply is received from which makes the passphrase useless.

- Please do not specify a passphrase if you don't write it down in a safe place.
- Always specify a valid email address or os4depot staff can't contact you.
- If you don't intend on keeping an open source project updated yourself indefinitely then don't set a passphrase.

Remember, using the comment field is not a safe way to identify users. Anyone can replace a file and writing all kinds of things in the comment field. A valid email address and a passphrase that you actually remember is the only way to safely identifying a user.

If you forget your passphrase or change email addresses, or if your file stays for a long time in the upload queue, then use the PM system on amigans.net or some other way of contacting os4depot staff to resolve the issue.

Also, always use the search function to check if a project you are uploading already exist on os4depot. And if it does, be aware that the previous uploader might have set a passphrase on the file. (and subsequently forgotten the passphrase and does not reply on the specified email address).

28 Jun 2008, New theme! The main site has had an overhaul. First off it's now possible to display random logos at the top, and second there's a few new image and color changes. If you have a CSS capable browser, such as OWB, you'll see some new background images here and there.

If you want to submit your own top logo, then use the Contact page to get in touch with us and we'll fill you in with the details.


OS4 Depot is a File Depot portal (C) 2004-2013 by Björn Hagström All rights reserved.